Gravwell was created to solve the real-world problems experienced first-hand by our founders.
Leadership Team: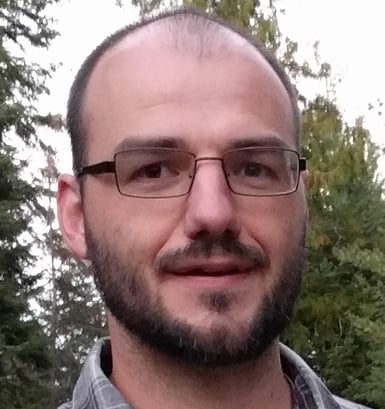 Corey Thuen
Founder, CEO
Corey Thuen is a founder of Gravwell and has spent over a decade in ICS (OT), IT, and IoT security. That experience is now driving development of a full-stack analytics platform built to solve modern analytics problems of the IoT age.
Prior to founding Gravwell, Corey conducted security assessments on anything from power equipment to vehicle computers to over-engineered juicers while working for companies such as IOActive, Digital Bond, and Southfork Security. Before that Corey did cybersecurity work for the US Department of Energy at Idaho National Laboratory and the FBI.
Corey holds a M.S. from the University of Idaho and a B.S. out of the University of North Dakota.

Kris Watts
Founder, CTO
Kris Watts is a founder of Gravwell and has spent a decade in the security and analytics, working with massive emulytics platforms, virtual machine monitors, reverse engineering, and exploiting tiny embedded systems. He has a passion for systems and how machines operate from small to large.
Prior to founding Gravwell Kristopher worked for two national labs and contracted for a leading private security services company. Working in the national labs brought opportunities to experience first-hand quantities of data that most people never see. More data means more problems and Kris, like most engineers, couldn't let a problem get the best of him.
Kris holds a M.S. and B.S. from the University of Idaho in Computer Science and Mathmatics.