Back when we released the first version of Gravwell we immediately began sharing with friends and colleagues. Those initial testers primarily used Gravwell to monitor their home networks. They found rogue devices, neighbors leaching WiFi, poorly behaving IOT devices, and even some children that were playing video games when they should have been in bed. There was one problem, our friends wanted to give Gravwell to their friends but we aren't really a consumer software company. Our from-scratch secret sauce is what enables such game-changing pricing for larger enterprises but because we don't price on the data drip model it doesn't work for very small deployments. All that changes with the community edition...
It's now time to share Gravwell with the world, free of charge. Starting with version 2.0.9 we are proud to announce Gravwell Community Edition. The Community Edition supports the entirety of the Gravwell search modules, ingesters, and orchestration. The Community Edition is limited to 2GB/day of ingest (real ingest, not indexed data) and should handily cover any home use and individual analyst needs (businesses needing more than 2GB/day can request a Free Trial of Gravwell). To be honest, we really struggled with this method of limiting the community edition because Gravwell never prices or limits based on data ingested. For this very specific instance, however, it makes sense. Because Gravwell is built on a custom technology stack, we can enable data capabilities that others cannot which is how the community edition allows for significantly more data than our users will find in the free tiers of competitors.
Getting Started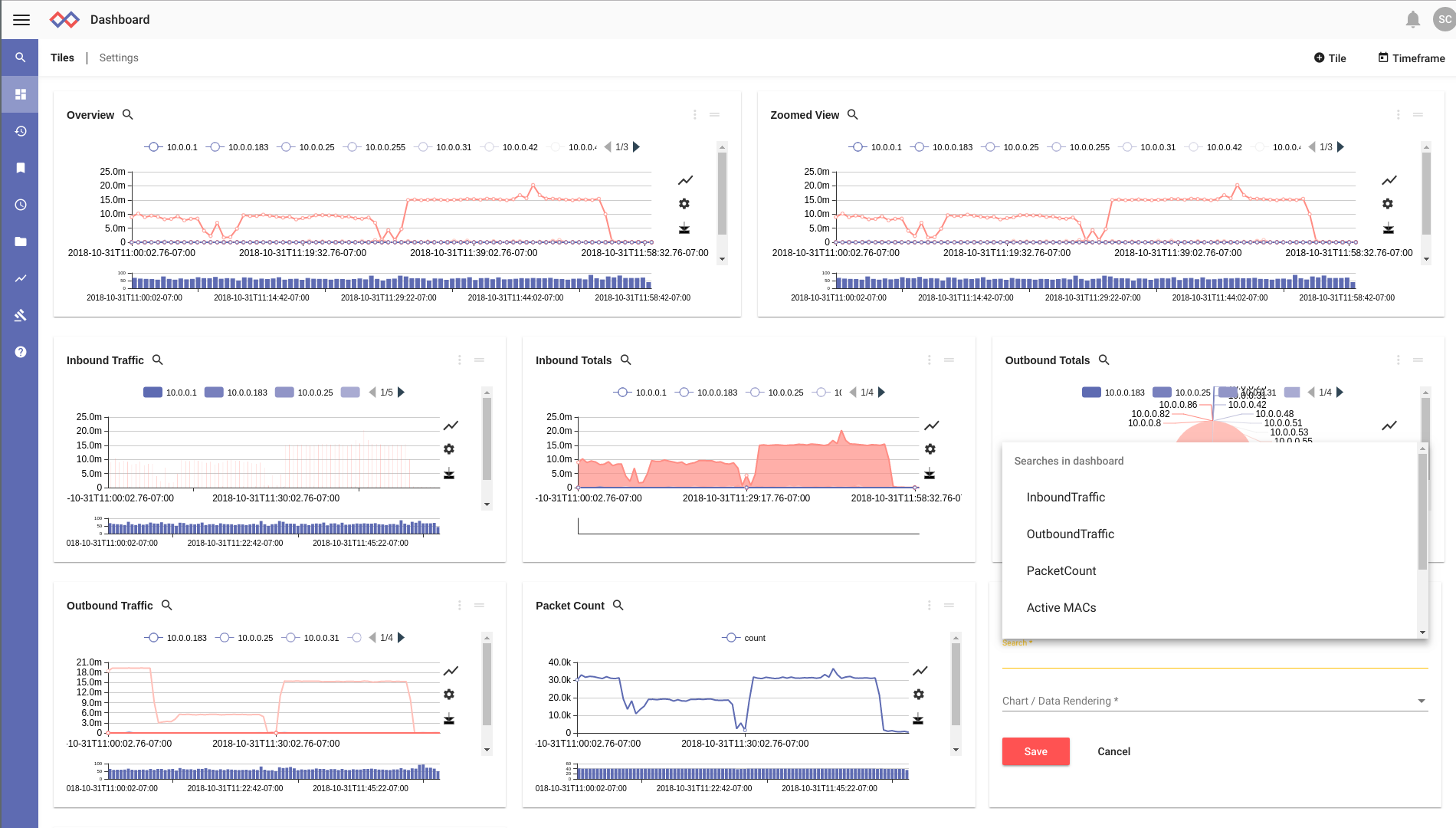 Installing the Gravwell Community Edition is extremely easy to install and manage using our Debian repository. We support Debian, Ubuntu, or any other Debian based Linux Distribution. For non-Debian based distribution we also support a standalone installer. Checkout the Community Edition Quickstart Guide. You'll need to activate your community edition license to get started, which you can do at the License Signup page.
Work in Progress: The Complete Guide to Building a Home Operations Center
Over the course of the next few months we will be releasing a number of blog posts related to monitoring home networks using the Gravwell Community Edition. As they are published we'll update this post to make the links active so if any list items that are clickable will take you directly to the how-to post:
CollectD - keep tabs on your hardware with a collectd integration that reports on system performance data (it even runs on OpenWrt)
Netflow - Monitor your bandwidth and inter-device communications. Did you know that your smartfridge is scanning your baby monitor??
Monitoring DNS and network for security - security is the typical use case for Gravwell in the enterprise and community edition is likely to follow suit. Home networks are generally simpler and Gravwell can help wrap your head around everything that's happening.
Monitoring DNS and network for parental content reasons - find out if little Timmy is getting curious and needs The Talk or learn how much of your precious bandwidth is being spent on ads
Ubiquiti WiFi access points - Track users coming and going from your home network
Linux Sylog & Switches - Keep tabs on all of your linux servers and vms to maximize that minecraft server uptime
Windows for home - Windows events can be a bit of a beast but there's some useful stuff in there to make sure your gaming box isn't mining unauthorized bitcoin in it's spare time
Reddit, hackernews, and other social media - never lose another internet argument
Subscribe to the blog so you can catch them as they come out. Get the Gravwell Community Edition today and extend the power of enterprise grade analytics to your home setup.
Fair warning: Using Gravwell is a bit like taking the red pill....sometimes ignorance is bliss.